Breonna Taylor footage released.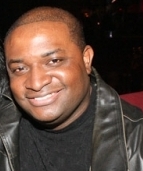 Blog King, Mass Appeal
LOUISVILLE — Law enforcement officials in Louisville, Kentucky released a video this weekend that shows the aftermath of Breonna Taylor's sanguinary quietus. The former EMT worker was killed during a police raid on March 13, 2020 — igniting "Black Lives Matter" protests worldwide. Body cam footage shows Breonna's cadaver sprawled out across the hallway floor as SWAT team members searched her apartment. You can hear one officer say, "The female is supposedly the one that's shot." Another asked, "Ma'am, you hear us?" Then, after checking her pulse, a third cop said "she's done."
Breonna's boyfriend, Kenneth Walker, walked outside with his hands up and surrendered. None of the three officers directly involved were charged with Breonna's murder. Former cop Brett Hankison was the only one indicted. He's charged with three counts of first-degree wanton endangerment.
Kentucky Attorney General Daniel Cameron called Breonna's demise a "gut-wrenching" calamity but said he can't allow emotions to obstruct his ability to perform his job. Also, rumor has it, he worked in cahoots with President Donald Trump to avert filing federal charges against the officers.
Do you believe justice was served?
Watch the disturbing video.
Share your thoughts.