Breonna's lover recalls shooting.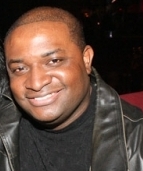 Blog King, Mass Appeal
NEW YORK — Breonna Taylor's boyfriend, Kenneth Walker, recently sat down with Gayle King of "CBS This Morning" to describe what the f*ck happened on March 13, 2020. That's when Breonna was shot dead inside her own home during a botched police raid. The unsuspecting lovebirds were canoodling in bed and watching a movie when the unthinkable transpired. Kenneth, who surrendered after the shooting, said he's "a million percent sure" police officers didn't knock or announce themselves prior to kicking in the front door. "I'm a million percent sure that nobody identified themselves," he recalled.
"If they had knocked on the door and say who it was, we could hear them. It was dead silent."
After the door flew off the hinges, a frightened Kenneth grabbed his gun and fired a warning shot — assuming it was a burglar. Officers retaliated by spraying more than 30 bullets into the diminutive apartment. Kenneth said he immediately grabbed Breonna's hand and took cover.
"I pulled her down to the ground. But, you know, she was scared so she just didn't get down," he explained. Once the smoke cleared, Kenneth noticed Breonna was bleeding and called his mother. "I told her that somebody just kicked in the door and shot Breonna," he exclaimed.
"And she's freaking out at this point. But she told me to call 911. So I did."
Huh? Called your mother?
N*gga, she's bleeding.
Common sense should tell you to contact paramedics first.
Nevertheless… a Grand Jury accepted Kentucky Attorney General Daniel Cameron's exhortation to eschew charging SWAT officers with Breonna's quietus. Former cop Brett Hankison was the only one indicted. He faces three counts of first-degree wanton endangerment for firing into a neighboring abode.
Kenneth said he lost more than a significant other.
Breonna was his best friend too.
"To the world she's just a hashtag, a picture, and all of that," he lamented. "But, to me, it was much more. More than a girlfriend too. I think that's what I want the world to know the most. That was my best friend… The most important person pretty much to me on Earth. And they took her."
Do you believe Kenneth's story?
Did he use Breonna as a human shield?
Watch the interview.
Share your thoughts.