Parkville Mayor busted for DWI.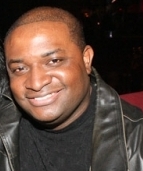 Blog King, Mass Appeal
PARKVILLE – Law enforcement officials in Platte County, Missouri released a video unveiling the DWI arrest of Parkvillle Mayor Nan Johnston. The inebriated bureaucrat was busted Sept. 26th around 1:30 a.m. on Northwest 9 Highway. Dashcam footage shows a Platte County Deputy giving Johnston the third-degree while she was sedentary inside her car. "Have you consumed any alcohol tonight?" he asked. "It was at like five [o'clock]," she replied. After examining Johnston's eyes, the deputy had her egress the vehicle to partake in a series of sobriety tests. "I'm just going to have you go through some tests, okay?" he said.
Needless to say, it didn't go well.
The Mayor delivered her best Amy Winehouse impersonation.
Johnston wobbled during her very first step.
"Oh my god," she said.
Johnston also had difficulty staying balanced while standing on one leg. "I'm not sure… are you supposed to be able to do this?" she questioned. Realizing Johnston was drunk as a skunk, the deputy gave her a breathalyzer test that showed a Blood Alcohol Concentration of 0.110 (the legal limit is 0.08).
A drunk driving charge coupled with a ride downtown quickly ensued.
"Based off of your field sobriety test and being above the legal limit, I'm going to have to put you under arrest for driving while intoxicated, okay?" the deputy explained.
Johnston called the Parkville Police Chief during her arrest.
But it was to no avail.
The deputy threw her drunken ass in jail anyway.
Watch the disturbing video.
Share your thoughts.