First We Feast: Naomi Campbell talked quarantine haute couture on "Hot Ones"
Naomi Campbell almost fainted.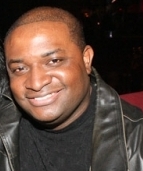 Blog King, Mass Appeal
LOS ANGELES — Supermodel Naomi Campbell almost fainted on Tuesday while becoming the latest sacrificial lamb to appear on the popular YouTube series "Hot Ones" to answer questions for 20 minutes in conjunction with masticating a plate of spicy hot wings. While sedentary, the 50-year-old fashion legend joined "First We Feast" host Sean Evans virtually to confabulate on everything from quarantine haute couture to her obsession with keeping tags on her clothes.
.@NaomiCampbell becomes the latest celeb to put her spice tolerance to the test on #HotOnes https://t.co/oMFnHo8tIM

— ET Canada (@ETCanada) October 15, 2020
However, all hell broke loose when Naomi ingested a wing drenched in "Da'Bomb Beyond Insanity Hot Sauce" which contains a hellish 135,600 Scoville units. "Oh my God," she wailed in agony while struggling to remain conscious. "My tongue is on fire. I'm gonna have to put my tongue in milk. Bloody hell!"
Will Naomi survive all ten wings or fall off the runway?
Watch the Q&A.
Share your thoughts.