Rihanna & Beyoncé certifiably wealthy.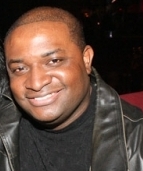 Blog King, Mass Appeal
LOS ANGELES — "Show me the money!" Last year, Rihanna was certified by Forbes as being the most affluent female virtuoso on the planet. Now, more than a year later, she joined Forbes' "Richest Self-Made Women Under 40" list for the very first time. Rihanna's "Fenty Beauty" cosmetics brand has been on fire as of late which explains her remunerative net worth of $600 million. Also, her charitable organization — Clara Lionel Foundation — recently donated $22.5 million to coronavirus relief efforts.
Grammy winner Beyoncé Knowles and Grand Slam champion Serena Williams were also recognized. Armed with a net worth of $420 million, Beyoncé launched a partnership with the NAACP last month then proceeded to donate $1 million in additional funds to fortify Black-owned businesses.
Serena, who has a net worth of $225 million, formed an alliance with the National School Board Association which recently donated 4 million face masks and classroom materials to more than 100,000 schools. Taylor Swift, Lady Gaga, Kylie Jenner and Kim Kardashian also made the cut.
Are you proud of the ladies?
Should they give us a loan?
Share your thoughts.