Mary J Blige is openly a lesbo.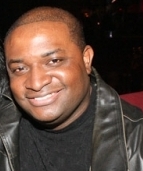 Blog King, Mass Appeal
NEW JERSEY — "Well I'm not gon' cry, I'm not gon' cry, I'm not gon' shed no tears." It's official. Mary J. Blige is gay. Her phallus-satisfying days appear to be over. The 49-year-old songstress came out the closet Monday night on Instagram Live alongside close friend Madina Milana. In the video, Mary rapped about dating other women before adding she can "bag any b*tch wearing all white Nikes." The carpet munching revelation confirms what Jaguar Wright revealed in a video last month when she said the "Not Gon' Cry" singer is secretly gay and she's been that way ever since her relationship with R&B singer K-Ci concluded.
Madina, if you recall, rushed to Mary's defense. The "Growing Up Hip Hop" star said Jaguar is nothing but a "washed up hater" chasing clout. That may be true but, turns out, Mary is a lesbo after all. The LGBTQIA community is absolutely ecstatic. Remember, Mary and Kendu Isaacs got a divorce in 2018 after 15 years of holy matrimony. Kendu's daughter, Briana Latrise, also accused Mary of being secretly gay.
Do you think her homosexuality ruined their marriage?
Watch the video.
Share your thoughts.