Biden vs Trump, Round 2 cordial.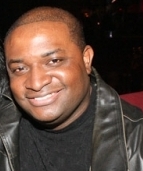 Blog King, Mass Appeal
NASHVILLE — Round two of Joe Biden versus Donald Trump was less pugnacious than their first wrangle mainly because their propensity to grandstand and interrupt met resistance from a long overdue feature: a damn mute button. Because of that, the braggart politicians were able to voice their ambitions peacefully. Moderator Kristen Welker of NBC kicked off Thursday night's final debate with inquiries about the coronavirus pandemic and how the presidential hopefuls plan to navigate the country through the "dangerous new phase" that's expected to materialize this winter.
Not to mention since the epidemic began, suicide rates are up and out-of-work husbands are beating the sh*t out of their wives. Alcoholism is also on the rise. Trust me, I know. The bottom line is something has to be done before more mothaf*ckas end up dead. The president said he's trying.
"We closed up the greatest economy in the world in order to fight this horrible disease that came from China," Trump, 74, explained. "We're fighting it. We're fighting it hard. We have a vaccine that's coming. It's ready. The military is going to distribute the vaccine."
Biden, 77, was quick to blame the Commander-in-Chief for the outrageous number of COVID-19 deaths that have ravaged the nation. In his mind, the key to saving lives starts with social distancing, eschewing vulva, and donning face masks — a modus operandi Trump has repudiated since day one.
"220,000 Americans dead. Anyone who's responsible for that many deaths should not remain as President of the United States of America," Biden said. "The expectation is that we'll have another 200,000 Americans dead between now and the end of the year. If we just wore these masks, we can save 100,000 lives."
Biden also excoriated the president for joking about the pandemic earlier this year.
If you recall, Trump predicted warm weather would extirpate the virus.
"I was joking," he confessed.
A CNN poll showed 53 percent of respondents believe Biden won compared to Trump's 39 percent.
The other 8 percent didn't have a f*ckin' clue.
Are you ready for election day?
Who has your vote? Biden or Trump?
Watch the final debate.
Share your thoughts.