McConaughey is tested big-time.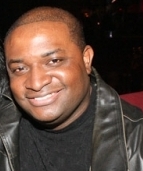 Blog King, Mass Appeal
LOS ANGELES — Texas Longhorns alumnus Matthew McConaughey had to grunt it out while becoming the latest sacrificial lamb to appear on the popular YouTube series "Hot Ones" to answer questions for 20 minutes in conjunction with masticating a plate of spicy hot wings. While sedentary, the 50-year-old thespian joined "First We Feast" host Sean Evans virtually to confabulate on everything from what makes his romantic comedies so special to how helpful New Yorkers really are.
Matthew also discussed his male stripper role in "Magic Mike" and, believe it or not, he once lost a lawsuit against a skin cream company while in high school. However, all hell broke loose when Matthew ingested a wing drenched in "Da'Bomb Beyond Insanity Hot Sauce" which contains a hellish 135,600 Scoville units.
"Da'Bomb Beyond Insanity with a caution… Ok, you start to notice that these get to be a little less about taste and they start to go right to your tonsils a little bit," he said while grunting repeatedly. "And I don't know if it matters what the hell we're putting them on."
Matthew just released his new memoir "Greenlights" and it's on sale for $32.00 on Amazon.
Will he survive all ten wings?
Watch the interview.
Share your thoughts.