White cop killed resisting ex-con.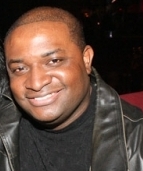 Blog King, Mass Appeal
SAN BERNARDINO — Law enforcement officials in San Bernardino, California are catching hell after a white police officer smoked a black dude in cold blood. The sanguinary ordeal transpired Thursday night around 11:15 p.m. in the parking lot of King Tut liquor store. It was also captured on video. Cell phone footage shows the officer wrestling with Mark Matthew Bender Jr. who was clearly resisting arrest. "Stop fighting, dude!" the cop screamed. The officer jumped on Bender's back to effectuate a chokehold then flung his black ass to the pavement before crawling on top of him.
As the recalcitrant ex-con sauntered away, the cop pulled out his gun and fired — shooting Bender multiple times in the back. He died at the scene. "The considerably larger suspect was uncooperative and difficult for the officer to subdue," the San Bernardino Police Department said in a statement.
"The officer wrapped his arms around the suspect and took him to the ground. But the suspect was strong enough to begin getting up, even with the officer's weight on him. The suspect reached under his t-shirt and pulled a black [9mm semi-automatic] handgun from his front right pocket."
Bender, who suffered from mental illness, has a lengthy rap sheet that includes attempted murder.
Reminiscent of George Floyd, his death sparked riots and protests nationwide.
Police said Bender was jumping on top of parked cars when the arresting officer arrived.
Was the shooting justified?
Watch the disturbing video.
Share your thoughts.