Trump released Hunter's pornographic video tape
Trump circulates Hunter sex tape.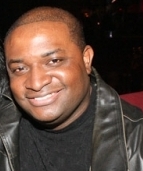 Blog King, Mass Appeal
WASHINGTON — Donald Trump may end up losing the presidential election. But he ain't going down without a fight. As a matter of fact, he's pulling out all the stops — even if the stratagem entails a little pornography. In a shocking development, President Trump broke the internet over the weekend when he released a foot fetish video that shows Joe Biden's son, Hunter Biden, experiencing copulation with a woman while using narcotics. The porno, titled "Hunter Biden Sex Tape," was uploaded on a Chinese digital video platform Saturday evening and it has gone mad viral. Raw footage shows a naked Hunter smoking crack and/or crystal meth while receiving a sensuous footjob. "Oh my God," he moaned as the vixen stroked his phallus with her toes. "Unbelievable!" The caption on the video reads: "U.S. presidential candidate Joe Biden is 100% controlled by the Chinese Communist Party as one of the most successful political instances of the BGY program. He is also a target of the CCP's 3F plan, which aims to 'fall, fail, and fell,' to weaken, destroy and kill America!"
Damn.
Has Trump gone too far?
Does the video warp your view of the election?
Share your thoughts.