Philly cops shoot armed black man.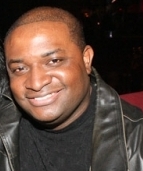 Blog King, Mass Appeal
PHILADELPHIA — Law enforcement officials in West Philadelphia are catching hell after a certifiable black man was shot dead by police officers in broad daylight. The sanguinary ordeal transpired Monday afternoon outside the suspect's home. It was also captured on video. Body cam footage shows 27-year-old Walter Wallace Jr. wielding a knife at officers as they pointed their guns at him. Walter's mom and his pregnant wife tried to conciliate. The latter yelled, "Stand down officers, he's manic bipolar!" But it was to no avail. When Walter approached the cops, they opened fire. He was shot at least 10 times.
While speaking to a reporter, Walter's son accused "racist white cops" of murdering his father before raising his fist to declare "Black Lives Matter." It should be noted police were called to Walter's residence dozens of times the past few months which includes 3 trips on Monday amid reports of a disturbance.
Walter's death sparked riots, looting and protests throughout Philly.
More than 30 officers were injured by protesters and another cop was hit by a truck.
Was Walter's quietus justified?
Did he commit suicide by cop?
Watch graphic footage of Walter's demise.
Share your thoughts.