Sasha's rap video drawing criticism.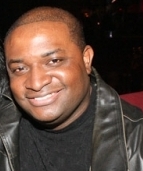 Blog King, Mass Appeal
WASHINGTON — She's little no more. Sasha Obama, youngest daughter of President Barack Obama, set the Internet ablaze the other day when she uploaded a TikTok video of herself rappin' the lyrics to Moneybagg Yo's "Said Sum" remix featuring the City Girls. In the clip, the 19-year-old college student and her BFF take turns bustin' profanity-laced bars (N-Word included). Sasha reposted the video on Twitter and it drew mostly positive reviews.
One fan wrote, "Seeing that video of Sasha Obama on tiktok rapping City Girls just really warmed my heart." Another added, "Sasha Obama rapping City Girls is proof that 2020 still can be great." However, critics found the clip to be vulgar and inappropriate. "This is so sad… so embarrassing for her family. These videos follow you the rest of your life. Disappointed in you Sasha," a concerned person wrote.
Explicit lyrics be damned, should Sasha be allowed to be a teen?
Does her hip-hop deportment reflect bad on her parents?
Watch the controversial video.
Share your thoughts.