Saved By The Bell trailer is released.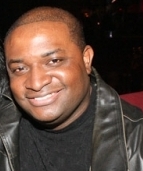 Blog King, Mass Appeal
LOS ANGELES — "It's alright 'coz I'm saved by the bell!" After a 27-year hiatus, the Bayside gang is back! Execs with NBC's Peacock streaming service released the official trailer for "Saved by the Bell" and it looks interesting. The promo features original stars Elizabeth Berkley (Jessica Spano), Mario Lopez (A.C. Slater), Mark-Paul Gosselaar (Zack Morris) and Tiffani Thiessen (Kelly Kapowski). But cast members Dustin Diamond (Samuel 'Screech' Powers) and Lark Voorhies (Lisa Turtle) were purposely omitted.
Both have had their fair share of problems so ostracism is hardly a surprise.
Dustin, who was convicted of carrying a concealed weapon and disorderly conduct, served 3 months in prison in 2015. Lark was diagnosed with a bipolar disorder and paranoid schizophrenia a few years ago. According to a close source, Lark's team reached out to producers to see about her making a cameo appearance in the reboot for no remuneration and they still turned her down. If you recall, the 46-year-old actress appeared on "The Dr. Oz Show" a few months ago to address being blackballed.
"I have to admit, I did feel a bit slighted and hurt when I was not invited to be part of the 'Saved by the Bell' reunion," Lark told Dr. Oz. "Yet, of course, I also realize that having this puzzling disorder may have played a major part in that factual decision. With that in mind, I am truly thankful for having had the chance to work on the show that has been so successful."
An NBC exec said Lark could reprise her fashionista role sometime down the road.
They just want to make sure she's not batshit crazy.
"Saved by the Bell" premieres November 25th on PeacockTV.com.
Watch the official trailer and Lark's interview.
Share your thoughts.