LeBron James 'called' Obama.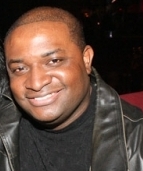 Blog King, Mass Appeal
LOS ANGELES — If you recall, in the aftermath of the police-involved shooting of Jacob Blake, the Milwaukee Bucks spearheaded an unprecedented boycott that coaxed several NBA teams to walk out on their first round playoff games. But — according to LeBron James — had it not been for a late night phone call to Barack Obama, the players would've said 'f*ck it' and abandoned the tournament altogether. The quondam Commander-in-Chief was a recent guest on LeBron's HBO show "The Shop" to discuss the protest. Blake, a 29-year-old black man, was shot 7 times in the back by white police officer Rusten Sheskey in Kenosha, Wisconsin on August 23rd.
Blake is paralyzed from the waist down.
Emotions ran high at the time.
There were riots and "Black Lives Matter" protests everywhere.
The players were so pissed, they didn't know what the f*ck to do.
"When Milwaukee did what they did, and rightfully so, we understood that there was no way none of us could go on the floor," LeBron explained. "We stand as a brotherhood, we are a brotherhood in our league, and we stood with the Milwaukee Bucks and what they wanted to do – but there was a time where we were ready to leave too. The Lakers, myself included, we were ready to leave. And we were trying to figure out, if we leave or if we stay, what is our plan? What is our call for action? And I'm lucky enough to have a friend, you know, the 44th president, that allowed me and allowed [Chris Paul] and allowed us to get on the phone with him and get guidance."
Rather than wait until morning, LeBron and company forced the 59-year-old politician to get out of bed. "I think it was close to midnight when Chris [Paul] calls with LeBron, Carmelo [Anthony], I think Russ Westbrook was on the phone," Obama recounted via Zoom conference from the barbershop.
"Protest is useful in terms of raising awareness. But, given the power that the NBA players had, my suggestion was that we use that platform to see if you can start asking for some specifics. This isn't something that's just a one-off. That's sadly what we've seen, as it happens again and again. So, one of the suggestions I had for the players was: Is it possible for you guys to set up an office that allows you, on an ongoing basis, to take best practices that are going to start making incidents like [Blake] less likely?"
The late night chinwag definitely worked. The players returned to work and, a few days later, the league established a social justice coalition against police brutality. Each franchise is also tasked with encouraging fans to vote. "As I told them though, it's not going to be solved overnight," Obama said.
Do you agree with the president?
Are protests useful?
Watch a special episode of "The Shop" featuring Obama.
Share your thoughts.