SNL cast attacks veteran rappers.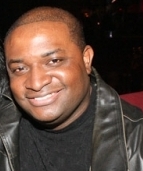 Blog King, Mass Appeal
NEW YORK — The cast of "Saturday Night Live" poked fun at Ice Cube and Lil Wayne this weekend for working with President Donald Trump on a 'Platinum Plan' to augment capital in penurious black communities. As part of a Halloween-themed cold open sketch, Jim Carrey's Joe Biden was busy reading a spooky bedtime story when Kenan Thompson's Ice Cube and Chris Redd's Lil Wayne showed up donning MAGA hats. When asked why they're voting for Trump, both yelled "taxes" simultaneously.
Redd's Lil Wayne then added, "Plus, Trump's got a new Platinum Plan" to which Thompson's Ice Cube replied, "That's right, if you got a platinum record, you can plan on him doing a photo op with you."
After descrying the playlet, the real Ice Cube clapped back on Twitter with a seething riposte laced with a series of laughing-crying emojis. "F*ck you SNL… trying to reduce me to greed," he wrote.
Ice Cube, whose been labeled an "Uncle Tom" and a "coon" in recent weeks, has said on more than one occasion he's "not supporting Trump." He's simply open to working with "whoever is in power." Kate McKinnon's Hillary Clinton and Maya Rudolph's Kamala Harris were also featured in the skit.
Watch the hilarious spoof.
Share your thoughts.