Walmart staffer snapped at work.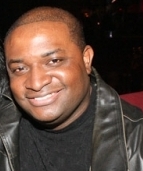 Blog King, Mass Appeal
LUBBOCK — "Take this job and shove it…" Shana Ragland, a former Walmart employee, is making headlines for quitting her job on the store's intercom. She also lambasted several staff members before signing off. Customers were freaked out. The profanity-laced invective took place at the Walmart Supercenter located on South Loop and Quaker in Lubbock, Texas. It was also captured on video. TikTok footage shows Shana venting her exasperation over the store's PA system. "Attention all Walmart shoppers, associates, and managers! My name is Shana from Cap 2, and I just want to come on here and say Henry is a racist, stinky prick," she rants in the self-recorded video.
"Giovanna is racist. Elias is a prick of a manager. This company fires Black associates for no reason. This company treats their employees like sh*t… And Jimmy from sporting goods, Joseph the cashier, Larry from garden center: You are all perverts, and I hope you don't talk to your daughters the way you talk to me."
After spending a brief moment to thank her BFF — Ariel — for getting her the job, Shana resumed the managerial onslaught with a series of F-bombs. "F*ck the managers, f*ck this company, f*ck this position, and f*ck that big, lazy bitch," she said, referring to her corpulent boss. "I f*cking quit!"
Dayuuummm!
Did Shana handle the situation appropriately?
Will the video hinder future employment opportunities?
Watch the diatribe.
Share your thoughts.