Saweetie almost loses her vision.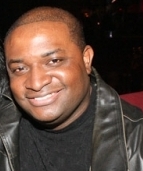 Blog King, Mass Appeal
LOS ANGELES — Donning a radiant orange and gold coiffure, "Icy Girl" rapper Saweetie set her mouth ablaze the other day while becoming the latest sacrificial lamb to appear on the popular YouTube series "Hot Ones" to answer questions for 20 minutes in conjunction with masticating a plate of spicy hot wings. While sedentary, the 26-year-old lyricist joined "First We Feast" host Sean Evans virtually to confabulate on everything from her love of Flamin' Hot Cheetos (see her hair) to how early-career freestyling impacts her songwriting process. Saweetie also discussed the key to making a perfect thizz face and, believe it or not, she's addicted to oysters and hotdogs from Costco.
However, all hell broke loose when the ravenous USC alumna ingested a wing drenched in "Da'Bomb Beyond Insanity Hot Sauce" which contains a hellish 135,600 Scoville units. "It's gettin' kind of hot in here," Saweetie said after taking her first bite. "Oh my God! I can't even see… My tongue is about to fall off… I feel like I'm about to die!"
Saweetie is on the cusp of releasing her debut album "Pretty Bitch Music."
Will she survive all ten wings or flame out?
Watch the fiery Q&A?
Share your thoughts.