Joe Biden and Kamala Harris win 2020 presidential election, change is coming
Biden and Harris capture victory.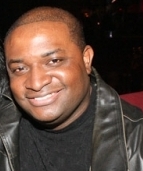 Blog King, Mass Appeal
WASHINGTON — It took longer than expected but he pulled it off. Joe Biden kicked Donald Trump's ass on Saturday to capture U.S. presidency. He's POTUS #46. The 77-year-old Democrat won the 2020 presidential election after eclipsing the 270-vote threshold in the Electoral College. Biden also recorded more than 74 million popular votes — the most in candidate history, bulldozing the previous tally of 69.5 million set by Barack Obama in 2008. "I am honored and humbled by the trust the American people have placed in me and in Vice President-elect [Kamala] Harris," said the President-elect in a statement.
"In the face of unprecedented obstacles, a record number of Americans voted. Proving once again, that democracy beats deep in the heart of America."
"With the campaign over, it's time to put the anger and the harsh rhetoric behind us and come together as a nation," Biden continued. "It's time for America to unite and to heal. We are the United States of America and there's nothing we can't do, if we do it together."
Lakers star LeBron James, head honcho of the voting rights organization "More Than a Vote," posted a series of celebratory tweets. "Biden/Harris!!!! End Game," he wrote. King James also retweeted a GIF of Trump that reads: "You're fired!" And he disseminated another that shows him puffing a cigar.
Biden, who turns 78 this month, is the oldest person to be elected president in U.S. history.
His partner-in-crime, Kamala Harris, is the first Black woman to become vice president.
Will you miss Trump?
Are you ready for change?
Share your thoughts.