SNL lauds Biden's election triumph.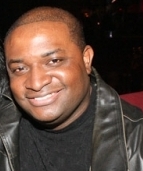 Blog King, Mass Appeal
NEW YORK — The cast of 'Saturday Night Live' celebrated Joe's Biden presidential victory while poking fun at Donald Trump's defeat during the show's hilarious cold open spoof. "Thank you America! We did it!" boasted Jim Carrey's Biden at his victory assembly in Wilmington, Delaware. "I never felt so alive which is ironic because I'm not that alive." Minutes later, Maya Rudolph's Kamala Harris joined the podium to deliver a spirited oration to female voters and people of color.
"Like Joe, I am humbled and honored to be the first female, the first black, the first Indian American, and the first biracial vice president," she gloated. "And to all the little black and brown girls watching right now, I just want to say this: The reason your mom is laughing so much tonight is because she's drunk, and the reason she's crying is because she's drunk."
Alec Baldwin's Donald Trump also addressed the nation.
"We all know this election was rigged," he deadpanned before serenading viewers with a melancholic Macho Man piano recital. "But I vow to all my supporters that I will fight this thing to the bitter end."
Murdered it… https://t.co/Dfy7aK21DR

— Ice Cube (@icecube) November 8, 2020
Guest host Dave Chappelle spent roughly 16 minutes giving penurious white folks "n*gga lessons" during his stand-up monologue. "I don't know why poor white people don't like wearing masks, what is the problem?" he cracked. "You wear masks at the Klan rally, wear 'em to Walmart too." 
The gang later co-starred in a funny Uncle Ben/Aunt Jemima entrée sketch.
Chappelle, who used the N-Word repeatedly on the air, called Count Chocula a "Chocolaty N*gga!"
Wow!
Watch all three performances.
Share your thoughts.