Asya Branch wins 'Miss USA' crown.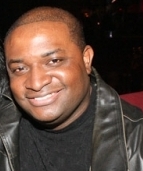 Blog King, Mass Appeal
MEMPHIS — Asya Branch, a black chick who represents Mississippi, was crowned Miss USA on Monday during a pageantry that aired live from Elvis Presley's Graceland mansion in Memphis, Tennessee. But the 22-year-old beauty queen is catching hell for being a staunch Donald Trump supporter. Asya, a registered Republican, recently paid a visit to the White House to participate in Trump's roundtable on criminal justice reform. She also sang the national anthem at one of his rallies.
Trump, if you recall, owned the Miss USA pageant from 1996 to 2015.
So it's probably safe to assume he grabbed her "by the p*ssy" then gave her a few pointers.
Nevertheless, if you're harboring notions of confronting Asya over her political affiliations you better watch your back. After all, she's a right-wing proponent of the Second Amendment and she knows how to discharge a firearm. "As someone who grew up in a home with guns, I learned at an early age how to load, how to fire, and gun safety," Asya told a panel of judges during her peroration.
"And, I think that education should be available to everyone. I believe that we should require people to pass training and safety courses before they're allowed to purchase a gun and before receiving a permit."
"I think it's important that we not ban guns because obviously people will find a way to get what they want anyways," the Boonesville native continued. "But I think it's our Second Amendment right and we just need more safety surrounding that."
Asya, who dates a white man, beat out 49 contestants to become the first winner in Mississippi history.
Miss Idaho Kim Layne was named first runner-up.
Miss Oklahoma Mariah Davis finished as second runner-up.
Are you happy for Asya?
Does her GOP background bother you?
Watch the crowning moment.
Share your thoughts.