Barack Obama writes memoir.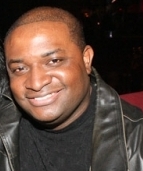 Blog King, Mass Appeal
WASHINGTON — From the outside lookin' in, Barack Obama's eight years in the White House appeared to be mostly unicorns and rainbows. But, according to his new 768-page memoir "A Promised Land," the quondam Commander-in-Chief went through hell and back as the intricacies that come with being president took a toll on his marriage. "It was as if, confined as we were within the walls of the White House, all her previous sources of frustration became more concentrated, more vivid," Barack wrote.
"Whether it was my round the clock absorption with work, or the way politics exposed our family to scrutiny and attacks, or the tendency of even friends and family members to treat her role as secondary in importance."
In addition to a paucity of quality time, Michelle also had a problem playin' second fiddle to Barack's success. If you recall, her "Let's Move" initiative to fight obesity took a backseat to her hubby's trivial decision to quit smoking. Michelle was pissed. Barack said he felt an "undercurrent of tension in her" that was "subtle but constant." The tensity foisted an adverse effect on their normally vibrant sex life.
While laying next to Michelle at night, Barack often reminisced about their lives prior to the historic 2008 election "when everything between us felt lighter, when her smile was more constant and our love less encumbered, and my heart would suddenly tighten at the thought that those days might not return."
Damn, that's deep.
Is it possible to make a woman happy?
Will you purchase Barack's new book?
Share your thoughts.