Phil accused of being 'squalid.'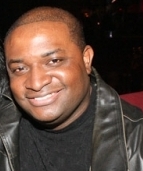 Blog King, Mass Appeal
MIAMI — Phil Collins and his avaricious ex-wife, Orianne Cevey, rekindled their romance five years ago following a 7-year lacuna. Now she's suing the 69-year-old singer for two reasons: 1) He's trying to evict her from their multi-million dollar mansion after promising a 50/50 ownership split, and 2) His hygiene is repulsive and he smells like sh*t. Kid you not. The only thing "In the Air Tonight" is Phil's funky miasma. Nevertheless… Orianne, 46, told the court her ex became so depressed he eschewed brushing his teeth, he refused to shower for nearly a year, and his "stench became so pervasive that he became a hermit, refusing to interact personally with any people."
His malodor also threw an impotent wrench into their moribund sex life.
Phil, however, denies Orianne's claims. He filed litigation paperwork claiming she's a goddamn lie. It's his contention that Orianne fabricated the allegations "to extort money" and expropriate his property despite the fact they have two sons together, 15-year-old Matthew and 19-year-old Nicholas.
Phil's lawyer, in court docs, asked, "What does this have to do with the case? Is the court going to hear evidence about the parties' sex life or examine Phil Collins' dental records, or get photographs of his wardrobe to decide if he verbally promised Mrs. Bates 50% of his Miami Beach mansion? Of course not."
Rumor has it Phil evicted Orianne after finding out she secretly married 31-year-old Thomas Bates behind his back.
If you recall, he paid her $46.68 million in their 2008 divorce.
Twelve years later, Orianne still has her hand out.
Does she deserve more?
Is it time for Phil to wash his ass?
Share your thoughts.