Cardi B taught Anatomy 101.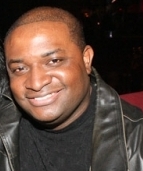 Blog King, Mass Appeal
ATLANTA — Cardi B is indeed the swiss army knife of entertainment. She's a rapper, she's a politician and now she's an educator. Just hours after some jackass disseminated a counterfeit image of her twat online, Cardi clapped back with a pornographic crash course in vulva anatomy. The "Bodak Yellow" star, if you recall, once drugged and robbed clients while moonlighting as an exotic dancer. Cardi is convinced the spurious photo was circulated to besmirch whatever decent character she has left. 
"Y'all mothaf*ckas going around, showing this picture – now you're photoshopping it, and saying [it shows] Cardi's p*ssy," ranted the 28-year-old lyricist in a video while showing off her cunt. "That ain't my p*ssy. This is my p*ssy here. This is where I birthed my daughter from. Y'all wanna look at my p*ssy so bad, you should have went to see me when I was a mothaf*ckin' stripper… now too bad."
Dayuuummm!
Cardi is married to Migos rapper Offset.
They have a 2-year-old daughter.
Is Cardi cuckoo for Cocoa Puffs?
Do you give a damn about her coochie?
Watch the lewd video.
Share your thoughts.