Jordan named "Sexiest Alive."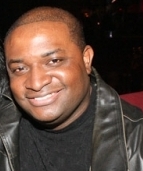 Blog King, Mass Appeal
NEW YORK — According to People Magazine, Michael B. Jordan is the "Sexiest Man Alive" for 2020. The 33-year-old thespian was announced the winner Tuesday night on "Jimmy Kimmel Live." The eye candy accolade also marks the magazine's 35th anniversary of paying tribute to male beefcakes. During a celebratory chinwag with People, Jordan joked that the women in his family "are definitely proud of this one" — mainly because it's a concupiscent achievement they've followed for decades.
"When my grandmother was alive, it was something that she collected," Jordan explained. "And then my mom naturally reads it a lot and my aunts as well. This is one that they're definitely going to have a special place for." Jordan, an eligible bachelor with no kids, is the third consecutive black dude to hold the title.
John Legend won it in 2019 and Idris Elba came out on top the year prior.
Do you agree with People's choice?
Is Jordan the sexiest man alive?
Share your thoughts.