Woman regrets 'online dating.'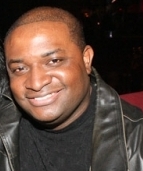 Blog King, Mass Appeal
ATLANTA — Here's another reason to remain skeptical of online dating. Benjamin Fancher is facing charges after he pummeled a chick he met online because she cost too much money during their date. No bullsh*t. The heinous ordeal transpired Wednesday night in Atlanta, Georgia. According to police reports, Benjamin met Brittany Correri on the Hinge dating app and they went out on a date. Moments later, the cheap bastard dragged Brittany out of his white BMW then kicked her ass because the outing "cost too much."
Brittany told investigators Benjamin punched her repeatedly in the countenance before brandishing a gun. Her life flashed before her eyes. "He started beating me in my head, punching me everywhere — my forehead, my temples, my cheeks, jaws, throat, arms, my back," Brittany recounted.
"He was just telling me that the date cost too much, that I'm not worth that."
Dayuuummm!
Benjamin is charged with kidnapping, false imprisonment and aggravated assault.
After hearing Brittany's recollection, do you plan to date online?
Is it safer to pick up nooky at a bar?
Watch Brittany try to explain what the f*ck happened.
Share your thoughts.