LaVar Ball says groupies await.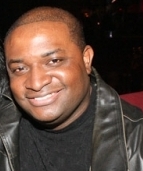 Blog King, Mass Appeal
LOS ANGELES — Never one to bite his tongue, LaVar Ball spewed some dating advice to his two sons who are earning beaucoup bucks in the NBA: They will only meet "hoes" as long as they're playing in the league. Lonzo Ball, 23, is a point guard for the New Orleans Pelicans. His younger brother, 19-year-old LaMelo Ball, was drafted Wednesday night by Michael Jordan's Charlotte Hornets. According to dad, it'll be a while before either experiences holy matrimony. "You're never going to meet a nice woman — especially in basketball," LaVar warned LaMelo while appearing on the Endless Hustle Podcast.
"You're not going to find nobody like I found your mom. If you're in this profession, when you have all this fame and notoriety, how are you going to meet a good girl? You're not 'cause, what, you gon' meet her in that restaurant where you eat, or you gon' go to a club where you dance, or you gon' meet her at the arena? So, I hate to tell you — you gon' meet a hoe."
"So, I hate to tell you but you're going to meet a hoe. Just how it goes, son," LaVar continued. "So son, that's the bad part of the life you're going to get — you're never going to meet a good woman."
Ok, that was the bad part.
The good part is there's a chance Lonzo and LaMelo will find love once they're retired in the their 30s. But, that raises another quandary. "You gotta wonder why she's by herself at 30," LaVar explained. "So there's something that's dangerous no matter how good they look — but have a good time son. I feel bad for you — but, hey, I love the fact you made it."
Damn, that's one helluva fatherly talk.
Do you agree with LaVar?
Are groupies and hoes in LaMelo's future?
Watch the podcast.
Share your thoughts.