Fresh Prince stars 'bury the hatchet.'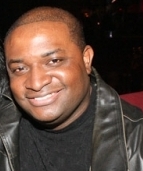 Blog King, Mass Appeal
LOS ANGELES — After nearly 30 years of going at each other's throats, "Fresh Prince of Bel-Air" alums Will Smith and Janet Hubert (aka the original Aunt Viv) finally squashed their beef. During Friday's special episode of "Red Table Talk," a compunctious Will tried to elucidate what went awry between the two. If you recall, Janet accused the 52-year-old actor of getting her fired from the show. She also circulated gay scuttlebutt about Will. Clinical psychologist Dr. Ramani Durvasula joined Friday's broadcast to serve as conciliator. "At first, we were all just one big happy family," Will recounted.
"But, as time went on, our relationship soured and I handled it poorly."
Janet, 64, echoed a similar sentiment — saying the tensity on set drove her into a depression. "He was young, he was out of control in his own way, he had all this power," she recalled. "I would sit in my car some nights and not want to go anywhere. I didn't want to go home, I didn't want to go to work. The misconception of me was that I was haughty, difficult, [and] wanted to be the star of the show."
"As the oldest woman on that set, there's that respect level that I just needed to have of being an older woman, a Black woman," Janet continued.
"I had been banished and they said it was you who banished me, because I didn't laugh at your jokes. Then they ordered me to stay in my room, I couldn't come out on the stage. And I wasn't unprofessional on the set, I just stopped talking to everybody."
After gettin' jettisoned from the sitcom, Janet said she was blacklisted which put a pecuniary strain on her family. They were almost on food stamps. "How do you survive with a mortgage, a new business, a new baby and a husband who wasn't working at the time?" she told Will. "How do you survive? So much of what you said destroyed everywhere we went. It beat me up. I lost my house. I lost everything."
"But you're the big star, I'm just a little Black bitch," she added. 
Dayuuummm!
Janet's testimony definitely hit home.
Will became choked up and lachrymose.
"The Fresh Prince of Bel-Air" reunion special is now available on HBO Max.
Watch the emotional chinwag.
Share your thoughts.