John & Chrissy appear on GMA.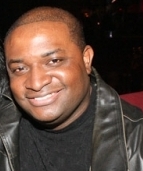 Blog King, Mass Appeal
NEW YORK — Less than two months after suffering a devastating miscarriage, Chrissy Teigen finally opened up about losing her baby. The "Lip Sync Battle" host and her husband — R&B singer John Legend — appeared virtually on "Good Morning America" to elucidate their "complete and utter grief" and how the expulsion of their fetal son made them stronger. Had the baby lived, they would've named him Jack. "I definitely give myself permission to have complete and utter grief," Chrissy, 34, told GMA host Michael Strahan. "Every day is so different. So when people ask me how I'm doing I always say I'm okay — today."
John, 41, extolled his wife's controversial decision to share private hospital photos online despite the opprobrium she received in return. Many felt she should've kept those images confidential.
"Obviously it's so painful to go through something like this as a woman — something that was inside your body, you're nurturing and taking care of. But obviously there's a father involved and the support for the both of us has just been so beautiful, so incredible," Chrissy explained.
"I don't care if you were offended or disgusted. I understand it can be that way for people. It was designed for people that were hurting."
John admitted he was a little trepidatious about taking the pictures because it wasn't his intent to commemorate the loss. "The thing about having a miscarriage is you don't walk away with anything," he said. "You have this emptiness and we wanted to take the photos to have something to remember it by."
The Hollywood lovebirds did, however, receive "thousands of letters" from verklempt fans who offered their condolences. Fortunately, their epistles succeeded in drowning out all the negativity. "The world is inherently good," Chrissy said. "As hard as it was, it is beautiful to see this side of it."
German philosopher Friedrich Nietzsche once said "what does not kill me makes me stronger."
John echoed a similar sentiment.
"We've been through so many challenges together and they've made us stronger," he said. "And I know that doesn't always happen when people go through tragedy. But I feel like the challenges we face together have made us feel even more sure about who we are together as a couple, and who we are as a family… We're stronger together than we've ever been."
John and Chrissy are parents to 4-year-old daughter Luna and 2-year-old son Miles.
Should they have anymore children.
Watch the interview.
Share your thoughts.