The Undertaker joined Hot Ones.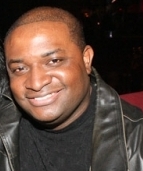 Blog King, Mass Appeal
LOS ANGELES — Mark Calaway, aka "The Undertaker," was almost buried six feet deep after becoming the latest sacrificial lamb to appear on the popular YouTube series "Hot Ones" to answer questions for 20 minutes in conjunction with masticating a plate of spicy hot wings. While sedentary, the 55-year-old WWE legend joined "First We Feast" host Sean Evans virtually to confabulate on everything from his recent retirement after 30 years in the ring to Mike Tyson's powerful impact on professional wrestling. The Undertaker also shared a few thoughts on how he wants to be remembered.
However, all hell broke loose when the 'Lord of Darkness' ingested a wing drenched in Kansas City's "Da'Bomb Beyond Insanity Hot Sauce" which contains a hellish 135,600 Scoville units. "It tastes like a yak's ass on fire," he said while struggling to remain equanimous. "That is brutal!"
Will the Undertaker survive all ten wings or will he end up buried alive?
Watch the fiery Q&A.
Share your thoughts.