Tyson & Jones fought to draw.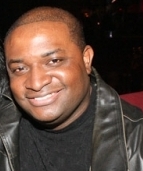 Blog King, Mass Appeal
LOS ANGELES — In what was billed as a legendary bout of fisticuffs between two has-beens in their 50s, Iron Mike Tyson and Roy Jones Jr. put on quite a show Saturday night in an eight-round exhibition at the Staples Center in Los Angeles. But, unfortunately, there was no victor. That's because the 54-year-old Tyson and 51-year-old Jones fought to a draw. Yep, the judges ruled it even-steven which was no doubt anticlimactic. But we gotta give credit where credit's due. Given their close proximity to senior citizen status, Tyson and Jones delivered one helluva performance and it sounds like a rematch awaits.
"I could've done everything better," Tyson bemoaned. "Everything I was doing I could've done it better, so God willing, I'll be better the next exhibition." Not sure how Jones survived because he suffered ample shots to the rib cage and abdomen. He even admitted the body blows "took a toll" on him.
Statistically, the fight was a mismatch.
Tyson landed 67 punches compared to Jones' 37.
Iron Mike also held a sizable 57-28 advantage in power punches, which included 35 to the midsection.
"I like him, but the dude is so strong, man," said Jones who had images of Kobe Bryant crafted on his gloves to pay tribute. "I understand why they say some things are 'bucket list' because when he hits you, if it's his head, his punches, his body shots, it don't matter. Everything hurts. So, for me, I thought I did enough boxing on the outside to edge it out, but I'm cool with the draw. It means we just might have to do it again, but I don't know."
Of course Jones is cool with a draw because he got his ass kicked.
Nevertheless, it was Tyson's first fight in 15 years. Jones last fought in 2018. The former admitted he was a little trepidatious returning to the ring after such a lengthy hiatus. "I'm afraid I might get hurt. Why nobody cares about my ass?" Tyson told announcer Jim Gray in a postfight interview. "I haven't fought in 15 years. [Jones] stopped fighting two years ago, and everybody's worried about his ass."
Tyson also confessed to smoking marijuana prior to the bout.
Yep, he was high the entire time.
"Listen, I can't stop smoking," Tyson explained.
"I smoke during fights. I just have to smoke, I'm sorry. I'm a smoker … I smoke every day."
Speaking of marijuana… Snoop Dogg, who performed at the event, served as commentator.
Ne-Yo sang the national anthem.
Additional musical performances were delivered by French Montana, YG and Wiz Khalifa.
In the undercard, Jake Paul knocked out former NBA guard Nate Robinson in the second round.
The Tyson/Jones fight brought in $80 million in pay-per-view purchases.
Would you like to see a rematch?
Is it time for both to embrace retirement?
Watch highlights and interviews.
Share your thoughts.