Tyreek Hill lauds Patrick Mahomes.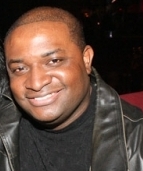 Blog King, Mass Appeal
KANSAS CITY — Tyreek Hill's first impression of Kansas City Chiefs quarterback Patrick Mahomes wasn't good. As a matter of fact, he "thought he was trash." During a recent appearance on Showtime's "Inside the NFL," the Cheetah recounted his first training camp experience with Mahomes who was nabbed by the Chiefs in the first round of 2017 NFL Draft. "I thought he was trash," Hill told host Phil Simms. "I ain't gonna cap. I ain't even gonna cap. I was like, 'This who y'all drafted right here? This who y'all drafted?'" But it didn't take long for Showtime Mahomes to win over his teammates.
In just his first season as a starter, the 25-year-old wunderkind became the youngest QB in NFL history to throw for 5,000 yards and 50 touchdowns. Mahomes is also the youngest ever to earn league MVP and Super Bowl MVP honors. Now he's widely regarded as being the greatest signal-caller of all-time.
The Cheetah credits Mahomes' work ethic.
"He proved me into a whole, complete — I don't know," Hill explained.
"Like, it's just that second year, like, his quarterback mechanics were different. It was like he was spending more time with his quarterback coach. Spending more time with Coach [Andy] Reid. Like learning the offense. It was like, dude is like different!"
In addition to his MVP accolades, Mahomes owns a God-like 110.7 career passer rating — best in NFL history. He also possesses the league's lowest interception rate (1.3%), touchdown to interception ratio (5.3) and he's the NFL's all-time leader in passing yards per game (307.4).
Not bad for a guy who was once "trash."
Watch the interview.
Share your thoughts.