Ellen Page drops homo bombshell.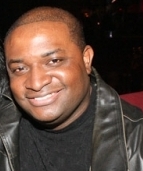 Blog King, Mass Appeal
NEW YORK — Ellen Page is no longer a female actress. After swapping her coochie for a phallus, Ellen is now a male thespian who goes by the moniker Elliot Page. The "Umbrella Academy" and "Juno" star announced he's transgender on Tuesday in a jaw-dropping Instagram post. Elliot's bombshell comes on the heels of America's "Transgender Day of Remembrance," which was celebrated November 20th. The 33-year-old tranny vowed to do everything he can to concoct a more solicitous, egalitarian society. "Hi friends, I want to share with you that I am trans, my pronouns are he/they and my name is Elliot," he wrote. "I feel lucky to be writing this. To be here. To have arrived at this place in my life."
"I also ask for patience," Elliot continued. "My joy is real but it's also fragile. The truth is, despite feeling profoundly happy right now and knowing how much privilege I carry, I am also scared. I'm scared of the invasiveness, the hate, the 'jokes' and of violence. To be clear, I am not trying to dampen a moment that is joyous and one that I celebrate, but I want to address the full picture. The statistics are staggering. The discrimination toward trans people is rife, insidious and cruel, resulting in horrific consequences. In 2020 alone, it has been reported that at least 40 transgender people have been murdered, the majority of which have been Black and Latinx trans women."
Elliot is right.
According to the Human Rights Campaign, it's open season on colored transvestites.
Elliot is married to Canadian dancer Emma Portner.
Do you support his decision to come out transgender?
Should he pursue male or female roles?
Share your thoughts.