China McClain is leaving 'The CW.'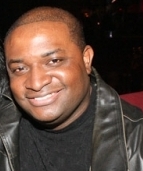 Blog King, Mass Appeal
ATLANTA — China Anne McClain, who plays Jennifer Pierce in The CW superhero series "Black Lightning" raised eyebrows the other day when she released a video professing Christianity and how her faith in God coincides with the cancellation of the show. Despite three successful seasons, "Black Lightning" is calling it quits after the fourth. "This was gonna be my last season regardless of if it went on or not… for different reasons that, to be honest, I don't want to go into," said a lachrymose China, 22.
"There's been a lot to happen over this quarantine… All of this is an illusion… This industry, for what it is and everything that people look to and praise, is not important… God is moving me in more than one way than just this show. It's bigger than this show. I'm doing God's work now and I'm not doing anything else."
"Just gonna put it plainly. I'm not leaving because I had a terrible time working at The CW," the Disney starlet continued. "I like The CW… but I'm doing God's work now and that is all I'm doing. I don't know why I was wasting time before."
China, who recently started her own broadcasting company, wouldn't specify what irked her most about the program. But everybody knows "Black Lightning" touches on a plethora of sensitive issues ranging from racial injustice to homosexuality. Lesbian actress Nafessa Williams, who stars as Anissa Pierce (Thunder), is often filmed indulging in gay copulation with Asian co-star Chantal Thuy (Grace Choi).
All you see is ass and hair weave everywhere.
Fans are concerned the Illuminati has something to do with China's breakdown.
Hell, many believe the secret society is also responsible for a trio of bizarre incidents involving Al Roker, Eminem and Beyoncé. A few years back, after "Today" co-host Savannah Guthrie uttered "Holy Ghost," Roker's facial expression froze for 17 seconds on live television. The phrase clearly triggered something.
TV cameras also caught Eminem and Beyoncé actin' weird as a result of some kinda hypnotic trance.
Do you agree with China's decision to alter career paths?
Is it time to repent our sins?
Watch China's emotional video.
Share your thoughts.