Gerrell Williams assaults player.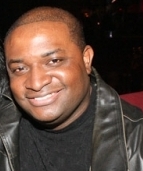 Blog King, Mass Appeal
KISSIMMEE — Youth football coach Gerrell Williams will spend the Christmas holiday behind bars after he smacked a 9-year-old player twice in the head during a tournament. He also grabbed the youngster by the throat. The heinous ordeal transpired on December 7th in Kissimmee, Florida. It was also captured on video. Cell phone footage shows Williams — coach of the Savannah Gators — knocking the child upside the head following a rant on the sideline. The little boy's mother said she wouldn't press charges. But the video, in conjunction with testimony from eye witnesses, are more than enough to prosecute the case.
"The Osceola County Sheriff's Office along with our local state attorney's office have reviewed this case and the decision has been made that charges for child abuse will be filed, regardless of the parent's decision not to press charges," said Maj. Jacob Ruiz. "The actions of this person are despicable and there is zero-tolerance when it comes to the abuse of a child."
Williams, who's African American, said he's sorry. But his apology fell upon deaf ears. Several sports figures have censured Williams' deportment and that includes Los Angeles Lakers star LeBron James. "Ain't no way!" he wrote on Instagram. "Hell if… it's not even my kid we gone have more than words for sure."
Fox Sports analyst Shannon Sharpe tweeted a similar sentiment. "I'll whip him even IF* that's his kid," he wrote. "I won't let anyone [prey] on the weak or vulnerable in front of me. Not going to happen."
In addition to catching a case, Williams has been proscribed from American Youth Football (AYF).
Do you agree with King James and Sharpe?
Does Williams deserve to get his ass kicked?
Watch the disturbing video.
Share your thoughts.