The police raided scientist's home.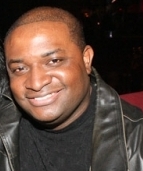 Blog King, Mass Appeal
TALLAHASSEE — Authorities in Tallahassee, Florida are catching hell after they raided the residence of Rebekah Jones — the whistleblowing data scientist who was terminated by Governor Ron DeSantis after she refused to falsify coronavirus statistics. In other words, the powers that be wanted her to bamboozle the public. The incursion transpired on Monday. It was also captured on video. Raw footage shows a SWAT team making an ingress through Rebekah's front door with firearms drawn.
Hell, for a minute, I thought they were Navy Seals.
"[They] took all my hardware and tech… [They] took my phone and the computer I use every day to post the case numbers in Florida, and school cases for the entire country," she said in her message. "They pointed a gun in my face. They pointed guns at my kids."
Rebekah then went on to inculpate Governor DeSantis for dispatching agents to her home.
"This was DeSantis," she vented.
"He sent the Gestapo."
The Gestapo, in case you don't know, was the secret police of Nazi Germany.
Officials with the Florida Department of Law Enforcement said a warrant was executed after the Department of Health filed a complaint claiming Rebekah used "unauthorized access to a Department of Health messaging system which is part of an emergency alert system, to be used for emergencies only."
Law enforcement officials also said when "agents arrived, they knocked on the door and called Ms. Jones in an attempt to minimize disruption to the family. Ms. Jones refused to come to the door for 20 minutes and hung-up on agents."
Rebekah, who created the COVID-19 Dashboard, hacked into the system on November 10th then disseminated the controversial communiqué to 1,750 employees, telling them to "speak up before another 17,000 people are dead." She also said, "You know this is wrong. You don't have to be a part of this. Be a hero. Speak out before it's too late."
Damn.
Was a police raid necessary?
Do you think the governor had something to do with it?
Watch disturbing footage of the foray.
Share your thoughts.