Cobra Kai drops season 3 trailer.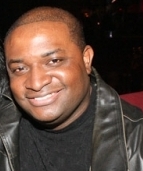 Blog King, Mass Appeal
LOS ANGELES — Netflix officials released the season 3 trailer of "Cobra Kai" on Wednesday and the TV sequel to "The Karate Kid" series picks up in the aftermath of the sanguinary high school free-for-all that left Miguel Diaz (Xolo Maridueña) hospitalized and comatose. In the trailer, Sensei Johnny Lawrence (William Zabka) appears to be incarcerated. Ditto for his estranged son Robby Keene (Tanner Buchanan) — the miscreant culpable for Miguel's devastating injury.
Realizing an armistice must be reached between Cobra Kai and Miyagi-Do Karate, Daniel LaRusso (Ralph Macchio) seems to proffer an olive branch to Johnny. "The whole reason these kids got into trouble was because of us," Daniel says. "We can't let them suffer because of our issues. The only way to end this is by working together. So, what do you say?"
Meanwhile, John Kreese (Martin Kove) is still busy inculcating a merciless mindset into the students, telling them during one dojo session, "There is no good. There is no bad. Only weak or strong."
After Miguel finally regains consciousness, a lachrymose Johnny tells him, "I thought I was doing the right thing, but I failed you." And, of course, there's still no love lost between bitter rivals Samantha LaRusso (Mary Mouser) and Tory (Peyton List). The trailer also features two Okinawan characters from "The Karate Kid Part II" movie filmed in 1986: Chozen (Yuji Okumoto) and Kumiko (Tamlyn Tomita).
Season 3 of "Cobra Kai" premieres January 2021.
Watch the new trailer.
Share your thoughts.