Dr. Fauci lauds black scientists.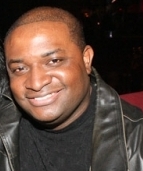 Blog King, Mass Appeal
NEW YORK — If you're African American and skeptical of the coronavirus vaccine, Dr. Anthony Fauci wants you to know one thing: a Black woman was at the forefront of creating it. Therefore, there's no need to fear… right? Dr. Fauci, arguably the nation's most renowned immunologist, spoke Tuesday afternoon at an anti-trepidation symposium hosted by New York's National Urban League. While addressing racism in medical research (including the infamous Tuskegee Study of Untreated Syphilis in the Negro Male), Fauci was quick to point out the contributions of Black scientists in the groundbreaking concoction of the COVID-19 panacea… most notably Dr. Kizzmekia "Kizzy" Corbett.
"So, the first thing you might want to say to my African American brothers and sisters is that the vaccine that you're going to be taking was developed by an African American woman," Fauci said. "And, that is just a fact." Dr. Corbett, 34, is a viral immunologist at the Vaccine Research Center at the National Institute of Allergy and Infectious Diseases (NIAID) — a subsidiary of National Institutes of Health.
Do you trust Kizzy?
Does her ascendancy sway your unwillingness to get immunized?
Watch Dr. Corbett, Ph.D. discuss all things coronavirus.
Share your thoughts.