Marvel Studios release previews.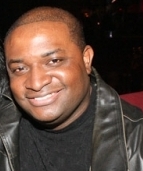 Blog King, Mass Appeal
BURBANK — Officials with Marvel Studios released the trailer for "Loki" on Thursday in conjunction with an exclusive first look into "The Falcon and the Winter Soldier" as Anthony Mackie and Sebastian Stan reprise their action-packed dramatis personae. Both miniseries are scheduled to premiere via Disney+ in 2021. If you recall, Tom Hiddleston's Loki (aka God of Mischief) was last seen purloining the Tesseract in "Avengers: Endgame." Now it appears he's trapped inside a time warp where he's manipulated by Owen Wilson's TVA organization. Black Widow appears for a nanosecond in the preview.
But there's no sign of Thor.
Loki" hits Disney+ in May 2021.
In the teaser for "The Falcon and the Winter Soldier," Sam Wilson (Mackie) is lookin' to fulfill the devoir of Captain America's shield after it was handed down to him in "Avengers: Endgame." To do so, Wilson forms an alliance with Bucky Barnes (Stan) to foil the stratagem of supervillain Baron Zemo (Daniel Brühl).
"The Falcon and the Winter Soldier" will make its Disney+ debut in March 2021.
Are you excited?
Is Marvel still the cream of the superhero crop?
Watch the previews.
Share your thoughts.