Sasha Obama's pictures leaked.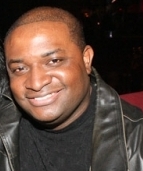 Blog King, Mass Appeal
ANN ARBOR — Two months ago, Sasha Obama — youngest daughter of quondam President Barack Obama — set the Internet ablaze when she uploaded a maskless TikTok video of herself rappin' explicit lyrics to Moneybagg Yo's "Said Sum" remix featuring the City Girls. In the clip, the 19-year-old popsy and her BFF take turns bustin' profanity-laced bars (N-Word included). Now Sasha is trending for a different reason. A trio of her private photos were leaked Sunday night on Twitter and have gone viral.
In one photo, Sasha is showing off her curvaceous bod' while posing in front of a mirror. In another midriff pic, the University of Michigan cheerleader is donning a "hot girl" ensemble at a house party with a scary lookin' black dude ogling her from behind. And in the third photo (referred to by some as a 'thirst trap pic'), Sasha is modeling a bikini. There's no sign of Secret Service agents in any of the pics.
Fan reaction is priceless.
One Twitter user wrote, "Sasha Obama is GIVING honey! 💕"
Another added, "Why does she look so cheap?"
Are you ok with Sasha's deportment?
Is it time for her to eschew social media?
Share your thoughts.