Lady knocked out fighting over PS5.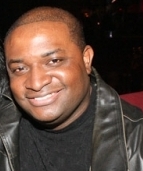 Blog King, Mass Appeal
CHARLOTTE — "You got knocked the f*ck out!" Law enforcement officials in Charlotte, North Carolina are investigating after two splenetic chicks got into a fight over a PlayStation 5 — leaving one of 'em knocked out cold. The bout of fisticuffs transpired December 13th inside Walmart. It was also captured on video. Cell phone footage shows a maskless black woman in red pants cussin' out a female in a black hoodie. "What the f*ck are you gonna do?" asked the lady in red. "I'm gonna whup this bitch's ass," the hood damsel replied.
A male customer riding a motorized cart tried to conciliate. But it was to no avail. The woman in the hoodie dragged her opponent by the hair, thwacked her in the face, then stomped her unconscious. Police officers arrived moments later but there were no arrests. Both parties had already fled the scene.
Do the she-devils belong in jail?
Is a Sony PlayStation worth fighting for?
Watch the disturbing video.
Share your thoughts.