Tennessee nurse faints following vaccine shot
COVID-19 nurse faints after shot.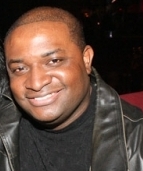 Blog King, Mass Appeal
CHATTANOOGA — Tiffany Dover, a nurse at CHI Memorial Hospital in Chattanooga, fainted on Thursday after receiving the Pfizer-BioNTech coronavirus vaccine… and it happened during a press conference on live television. Lawd have mercy. Two healthcare workers also got sick after getting vaccinated. "Sorry, I'm feeling really dizzy," Tiffany bemoaned before sauntering away and passing out. Many anti-vaxxers remain skeptical of the COVID-19 panacea mainly because it hasn't been evaluated for long-term safety. Not to mention two former Pfizer employees started a petition claiming the vaccine causes infertility in women. Bell's Palsy and facial paralysis have also been listed as horrifying side effects. Tiffany is the head nurse in the COVID-19 unit.
Prior to blacking out, Tiffany was excited about getting an injection. "All of my staff, you know, we are excited to get the vaccine," she told reporters. "We are in the COVID unit, so, therefore, you know, my team will be getting the first chance to get the vaccine." Tiffany said she faints randomly, sometimes once a week. "I have passed out probably six times in the past 6 weeks," she explained.
"It's common for me."
Do you smell bullsh*t?
Is Tiffany's health a danger to her profession?
Watch the disturbing video.
Share your thoughts.