Coming 2 America trailer is released.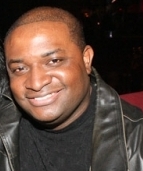 Blog King, Mass Appeal
HOLLYWOOD — From Zamunda to Wakanda now back to Zamunda. Amazon Prime executives released the official trailer for "Coming 2 America" on Tuesday and the sequel to the 1988 comedy looks fantastic. Set in the luxuriant royal kingdom of Zamunda, newly-crowned ruler Akeem (Eddie Murphy) and his trusted sidekick Semmi (Arsenio Hall) embark upon a rib-tickling escapade that has them athwart the planet in pursuit of Akeem's long-lost son. "Prepare the royal jet," Akeem tells Semmi.
"We are going back to America."
After hearing the exhilarating news, Semmi yells: "Oh hell no, your Majesty!"
In spite of a 32-year hiatus, many of the original characters are back in a star-studded cast that includes James Earl Jones, John Amos, Shari Headley, Vanessa Bell Calloway, Jermaine Fowler, Leslie Jones, Tracy Morgan, Teyana Taylor, Kiki Layne and that black ass Wesley Snipes.
Eddie and Arsenio also reprise their barbershop dramatis personae in addition to several others which includes the coquettish Reverend Brown and gospel singer Randy Watson (aka Sexual Chocolate).
"Coming 2 America" premieres March 5, 2021 on Amazon Prime.
Are you excited?
Did they wait too long to concoct a sequel?
♫Just let your soul glow♫
Watch the trailer.
Share your thoughts.