Assault Video: Rajon Rondo's girlfriend 'pummeled' a woman over parking spot

Rondo hit with battery lawsuit.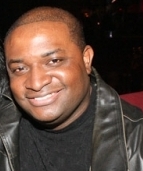 Blog King, Mass Appeal
LOS ANGELES — NBA veteran Rajon Rondo was slapped with a million dollar lawsuit after his girlfriend beat the sh*t out of a fellow tenant over a parking spot. The cat-fight transpired July 28th at an apartment complex in Los Angeles. It was also captured on video. Surveillance footage shows Rajon and his inamorata — Ashley Bachelor — cussin' out Toktam Jorshari in the parking garage because she parked too damn close to his $300,000 Rolls-Royce SUV. The Atlanta Hawks guard was also parked in a handicapped spot.
As the donnybrook intensified, Rajon elbowed Toktam in the torso then allowed Ashley to beat her to a bloody pulp. In the lawsuit, Toktam said Ashley "proceeded to repeatedly physically attack [her] by striking her in the area of her head and upper body." Rajon's attorney, Mark D. Baute, denies any wrongdoing.
"Mr. Rondo tried to separate them and keep them away from each other, he did not push anyone," Baute said in a statement. "I saw the videotape in July, during the first Covid surge. Rajon Rondo had a broken thumb in a cast at the time, and his vehicle was correctly parked in a handicapped spot while he was picking up his girlfriend."
"The plaintiff chose to park her car two inches from Mr. Rondo's door, and the plaintiff was not in an assigned parking spot," the statement continued. "The plaintiff refused to wear a mask during a short 30 second encounter, and also refused to move her car."
Toktam, who sustained multiple injuries, is seeking $1 million in damages.
Does she have a strong case?
Watch the ass-whuppin' in its entirety.
Share your thoughts.