Sheriff's Deputy beat with baton.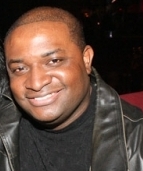 Blog King, Mass Appeal
ST. LOUIS — Law enforcement officials in St. Louis, Missouri are investigating after a black sheriff's deputy got her ass kicked by a woman who refused to wear a face mask. The pummeling transpired Christmas Day in the parking lot of Shell's gas station. It was also captured on video. Cell phone footage shows a pugnacious black chick beating the sh*t out of a female sheriff's deputy with her own baton. The 59-year-old officer, who was moonlighting as a security guard, tried to coerce the malefactor into donning a face mask inside the convenience store which prompted the contumacious patron to beat her ass à la Rodney King.
A pair of bystanders tried to conciliate. But the recalcitrant damsel thwacked the deputy in the head before speeding off in a red car. "[The deputy] performed admirably while injured and under duress," said Sheriff Vernon Betts. "This incident points to the dangers law enforcement officers face every day."
The deputy was hospitalized and treated for a concussion.
Is it time for her to retire?
Are face masks becoming a nuisance?
Watch the disturbing video.
Share your thoughts.