Travis Kelce joins racial discussion.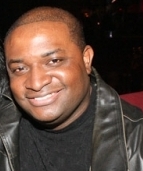 Blog King, Mass Appeal
KANSAS CITY — Travis Kelce, star tight end for our Super Bowl champion Kansas City Chiefs, wants you to know he's down with the negro cause. And yes, he believes black lives matter. The Caucasian pass-catcher and several NFL players — namely Tennessee Titans running back Derrick Henry, Seattle Seahawks receiver Tyler Lockett and Baltimore Ravens defensive end Calais Campbell — released a documentary titled "Black Boys" that illuminates the spectrum of negro Homo sapiens in America.
Kelce, an alumnus of the University of Cincinnati, is the only white player in the group. He recently traded in his black girlfriend for a blue-eyed blonde. Sponsored by Old Spice and produced by New Orleans Saints safety Malcolm Jenkins, "Black Boys" also provides perspicacity to African American congruence and latitude at the nexus of athletics, pedagogy and criminal justice.
"It is just a beautiful way to get people to start to discuss the matters that are at hand socially in this world," Kelce, 31, explained. "I think it's my job as a white man to be able to step up and say, 'Listen, something is wrong here. How we are viewing African American people is wrong. How we're treating African American people is wrong.' And, there needs to be something that's done about that."
"It's important for me because of my upbringing, the people around me that I love, that I cherish as friends, as family, people of color," Kelce continued. "And it's been something that I've seen as a kid. And it's very upsetting."
The aforementioned Jenkins elucidated the importance of conducting chinwags with urban youth.
"We're using the film 'Black Boys' to really create some more dialogue among Black boys and be able to create spaces where they can feel comfortable in their own skin," he said.
"We had some conversation around what they took out of it, what are some things that resonated. And to hear these young men talk about the importance of mental health and talk about the psychological kind of effects that it has on them or how it makes them feel when they walk into a space and can tell that people are afraid of them without even knowing who they are, what they're about."
"The biggest thing is we need to be able to encourage Black boys to see themselves as more than just athletes and entertainers," Jenkins continued.
"See themselves more than what they can do with their bodies, but what can they do with their minds. What can they do with their creativity and showing them that it is OK to be emotional, it is OK to laugh, to cry, to feel just as much human as anybody else, and to encourage them to boldly walk in that regardless of what the world or society might tell them."
"Black Boys" is a Peacock original.
Do you plan to watch the documentary?
Is it Kelce's job to help rescue the urban community?
Share your thoughts.