White cop kills unarmed man.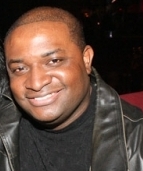 Blog King, Mass Appeal
COLUMBUS — Law enforcement officials in Columbus, Ohio are catching hell after a white cop murdered an unarmed black man on his own property. The sanguinary ordeal transpired on December 4th during a non-emergency disturbance call. It was also captured on video. Body cam footage shows police officer Adam Coy shining a flashlight on 47-year-old Andre Maurice Hill who was in his garage mindin' his own damn business. "Put your f*ckin' hands out to the side!" Coy yelled. Hill, who's black, held his cell phone up in the air with his left hand to capitulate but Coy shot him anyway — claiming he couldn't see his right hand.
To add insult to fatality, Coy ordered Hill to roll over despite the fact he was writhing in pain.
To compound matters, none of the officers who arrived at the scene felt it was imperative to effectuate emergency medical succor. Hill was pronounced dead moments later. Columbus Mayor Andrew Ginther was utterly livid over the shooting and demanded that Coy be fired immediately.
The Caucasian cop was stripped of his badge and gun.
He was also charged with murder.
Coy, 44, has a history of complaints filed against him.
Watch the graphic video.
Share your thoughts.