Original Aunt Viv slams Aunt Becky.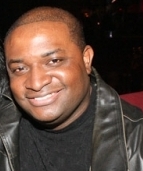 Blog King, Mass Appeal
LOS ANGELES — Aunt Viv versus Aunt Becky! Janet Hubert, who starred as the original Aunt Viv on "The Fresh Prince of Bel-Air," went nuclear on Will Smith a few weeks ago for sabotaging her métier. Now she's shifted her venomous cynosure towards "Full House" star Lori Loughlin (aka Aunt Becky). Janet took offense to the Caucasian actress spending a measly two months in prison for her role in the infamous college admissions scandal which pales in comparison to the 5-year sentence handed down to Tanya McDowell, the Black mother incarcerated for sending her child to the wrong school district.
Now that's f*cked up.
The black chick got 5 years and Lori got 2 months.
To compound matters, Lori served her time in a lavish, low-security, Federal Correctional Institution in Dublin, California. Janet believes white privilege was exemplified in her premature liberation.
Lori, 56, and her husband — Mossimo Giannulli — pled guilty in May to using spurious pretenses in conjunction with a $500,000 bribe to get their daughters enrolled in the University of Southern California. It's one of the biggest scams ever. Janet vented her exasperation Monday after Lori's manumission.
"So when white actresses commit crimes they get new shows, pilots, etc.," the 64-year-old thespian wrote on Twitter. "Lori Loughlin… I assume, will get an Emmy for her time in prison. Hmmmm… oh to be white, blonde, and privileged! No thanks, I would rather be bold, black, and dignified!"
Janet wrapped up the opprobrium with the peroration "#onlyinamerikkka."
Felicity Huffman, who was also involved in the scandal, landed a TV gig after getting released.
Do you agree with Janet?
Are white actresses privileged?
Share your thoughts.