Emanuel Cleaver 'target' of vitriol.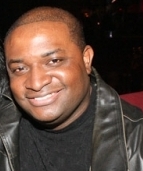 Blog King, Mass Appeal
KANSAS CITY — We're just days into 2021, and we already have a negro pastor saying some of the most idiotic sh*t ever. Dude, sometimes I wish I could join the Ku Klux Klan. Check this out: After articulating a prayer on Sunday to open the new session of Congress, Missouri House Representative Emanuel Cleaver raised eyebrows when he popped off the peroration "Amen and A-Woman" on national television. You heard me right. I didn't stutter. The 76-year-old Democrat concluded his orison with "A-Woman" to promulgate an impartial embodiment of political correctness. Lord have mercy.
Cleaver also gave praise to Brahma — a Hindu God — instead of Jehovah and Jesus.
Needless to say, his pagan prayer didn't go well.
For starters, "Amen" has absolutely nothin' to do with the male species. The locution originates from Hebrew and it means to give approbation or "so be it." Has nothin' to do with a phallus. Cleaver could've done a simple Google search and found that out. Republicans wasted no time lambasting his ass.
"It's not a gendered word," said Pennsylvania Rep. Guy Reschenthaler. "Unfortunately, facts are irrelevant to progressives. Unbelievable." Donald Trump Jr. echoed a similar sentiment. "It isn't a gendered word but that didn't stop [Democrats] from being insane," he cracked. "Is this what you voted for?"
Secondly… after he pissed everybody off, Cleaver — a United Methodist minister who once served as Mayor of Kansas City — told the Kansas City Star he uttered the term as a "lighthearted pun in recognition of the record number of women who will be representing the American people in Congress during this term as well as … the first female chaplain of the House of Representatives."
There's 144 women serving in the House and Senate — the most all-time.
The previous record was 129.
But Cleaver's poor choice of words comes on the heels of a House Democrat stratagem to extirpate gendered appellations like "mother" and "father" from Congress to make a horde of bickering females feel like they're equivalent to n*ggas. Yep, apparently there's ladies on Capitol Hill yearning for an admixture of big d*cks and chest hair because that's the only way they'll achieve egalitarianism.
Cleaver said he's "deeply disappointed that my prayer has been misinterpreted by some to fit a narrative that stokes resentment and greater division among portions of our population."
Do you agree with the old man?
Does he deserve opprobrium for misconstruing the gospel?
Watch Cleaver's nonsensical prayer.
Share your thoughts.