Trump supporters breached Capitol.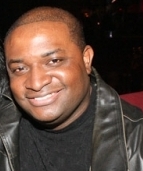 Blog King, Mass Appeal
WASHINGTON — Just when you thought things couldn't get worse in the Divided States of America. Armed supporters of President Donald Trump raided the United States Capitol on Wednesday, forcing legislators and employees to take cover. The insurrection transpired an hour after President Trump incited thousands of MAGA attendees at his "Stop the Steal" rally to protest congressional certification of the Electoral College vote, a procedure that would validate President-elect Joe Biden's triumph.
First, the pro-Trump mob encircled the Capitol Building.
Then protesters were able to ingress House and Senate chambers where lawmakers were busy debating whether to certify Electoral College votes in Arizona. Windows were smashed. Doors were kicked in. Several police officers were injured and a female protester, 35-year-old Ashli Babbit, was shot dead.
Vice President Mike Pence, House Speaker Nancy Pelosi and Vice President-elect Kamala Harris were escorted to a safe location.
With the use of a ladder, one man stood on top of an entrance and yelled, "This is epic! We're taking the Capitol back!" Another dude screamed, "The president invited us here, and we're not leaving!" Protesters also deployed "chemical irritants on police" during the attack.
It was the type of sh*t you'd expect to see in the Banana Republic, not the United States.
President Trump, 74, tweeted a belated cris de cœur for tranquility.
But he only added kerosene to the inferno when he refused to instruct his supporters to vacate the premises. "I am asking for everyone at the U.S. Capitol to remain peaceful," Trump wrote before his Twitter account was mercifully suspended. "No violence! Remember, WE are the Party of Law & Order – respect the Law and our great men and women in Blue. Thank you!"
Several NBA players genuflected during the national anthem to show consternation. ''It's an embarrassing and shameful day in our country,'' said New Orleans Pelicans coach Stan Van Gundy.
"I'm 59 and I've never seen anything like this," bemoaned Orlando Magic coach Steve Clifford. "Our country, we're being laughed at all over the world. From the way that we've handled the [coronavirus] pandemic to this … it's a sad day for everybody."
Clifford is right.
World leaders mocked America without leniency via social media.
"We must call this out for what it is: a deliberate assault on Democracy by a sitting President & his supporters, attempting to overturn a free & fair election! The world is watching! " tweeted Irish Foreign and Defense Minister Simon Coveney.
China's Communist Youth League disseminated a photo montage of the donnybrook on its Twitter-like Weibo microblog with the caption: "On the sixth, the U.S. Congress, a most beautiful site to behold."
Iranian officials labeled the United States a "fragmented democracy" on their Twitter page while circulating a photo gallery of the sanguinary ordeal with hashtags that included "#DownfalloftheUS."
A total of five people were killed during the uprising and dozens more were arrested.
Cabinet members are now looking to evoke the 25th Amendment to get Trump out of office.
Should Trump be allowed to finish his term?
Watch disturbing footage of the revolt.
Share your thoughts.