Miya Ponsetto 'disses' Gayle.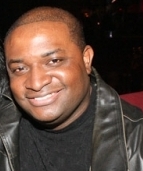 Blog King, Mass Appeal
NEW YORK — Miya Ponsetto, the 22-year-old 'SoHo Karen' who went viral for attacking a 14-year-old black boy before falsely accusing him of purloining her iPhone, snapped at Gayle King during a recent chinwag on "CBS This Morning." The Puerto Rican miscreant even had the audacity to end the interview abruptly, telling the TV host, "Alright, Gayle. Enough." Miya, who did the virtual chat alongside her lawyer Sharen Ghatan, tackled 14-year-old Keyon Harrold Jr. in the lobby of New York's Arlo SoHo Hotel on December 26th.
Hell, for a minute, I thought she played linebacker for the Kansas City Chiefs.
Miya was arrested Thursday in Ventura County, California by the New York City Police Department and she faces charges of attempted assault, attempted robbery, endangering the welfare of a child and grand larceny. She's also dealing with a DUI charge from October (her second DUI in 4 months).
Keyon Harrold Sr., a Grammy-winning Jazz musician, said his son was racially-profiled.
Miya, however, denies any racist deportment or wrongdoing — claiming she's "supersweet."
She also accused Keyon Sr. of assaulting her even though he was simply protecting his son.
Does Miya have a case?
Is she batshit crazy?
Watch Miya's interview with Gayle.
Share your thoughts.